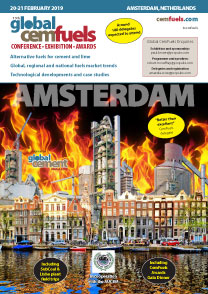 Global CemFuels provides information on alternative fuels for the global cement and lime industry. Alternative fuels for the cement and lime industries include refuse-derived fuel (RDF), municipal solid waste (MSW), chipped tyres and whole tyres, biomass, sawdust and many other wastes and co-products that can be used as fuels in the cement and lime industries.
The Global CemFuels Conference is well known as the best information exchange forum for alternative fuels usage in the cement and lime industries. Delegates benefit from presentations on state-of-the-art technology, interaction with industry experts, world-class networking opportunities and vital exhibition opportunities.
Global CemFuels is also covered as a regular feature section in Global Cement Magazine.
Visit our website www.cemfuels.com for all things fuels related.