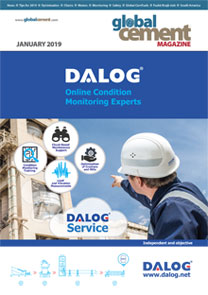 Global Cement brings you essential news, events, research and market data on the global cement industry. Global Cement covers all aspects of the cement industry: mining and quarrying, refractories, process optimisation, monitoring, alternative fuels, environment and safety, markets, country reviews, cement prices, trading and shipping and a full review of global cement news.
Read Global Cement Magazine every month, receive our weekly email Global Cement Weekly in your inbox, attend our key industry conferences and join us on LinkedIn.
Visit our website www.globalcement.com for all things cement related.